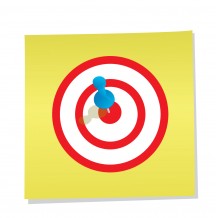 The first essential tip of brand marketing and management is to create a need amongst your target customers and then offer them the products or services that will effectively meet those needs. Super successful brands such as Microsoft, Apple, Nike, Nokia, McDonald's and others that have followed this approach are the market leaders of today. However, in order to create a need, it is imperative to know who your target users are and what it is they want or need.
Who are your customers?
Robust brand marketing strategies take into account a host of factors that are related to identifying and understanding their target market. Some of these factors may include the age, gender, nationality, economic status, social status and cultural preferences.
Some examples of understanding your target market
Let's take a look at a couple of examples to better illustrate these points.
While beef is a commonly used ingredient in the restaurant business in most countries around the world, some nations such as India, it is considered 'unholy'. However, Indian consumers do love to eat out and are always on the lookout for new restaurants that offer them interesting, pocket-friendly food. To cater to these clients, even the world's fast food giant, Mc Donald's has modified its menu to suit the taste and cultural preferences of its patrons in India and offers a wide variety of non-beef dishes!
Similarly, the birth of make-up for women can well be attributed to several factors that led 'housewives' to step out of their domestic households and work in factories and banks while their men were fighting for their countries on the warfront during World War I.
The birth of cinema and appearance of glamorous women on screen, who wore bright red lipsticks to look great and seduce men, also motivated domestic women to buy make-up items. Of course, big brands such as Max Factor and Revlon identified their niche target groups and their desire to emulate real-life women in their real life. They also identified the desire of the new class of 'working women' to look great while working alongside men.
A common FMCG such as a red lipstick soon became something every woman – working or non-working – wanted to have in her purse!
Understand your market for marketing success
The fact is, the deeper a business delves into understanding its target market, the better are its chances of becoming successful and gaining improved returns on investment.
Another important aspect that a business must bear in mind is to study its competition and examine the factors that might make its target user group choose its competitor's brand over its own. It is only when a business has a clear understanding of what its target users want, how they want it and what price they are ready to pay for it, can it actually work towards seizing a sizeable market share… or even ruling it in that particular product segment!