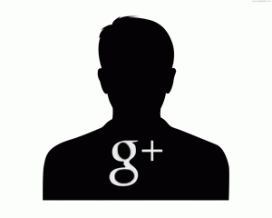 Way back in 2007, Google started using Authorship in their rankings, but it wasn't heavily promoted until 2011 when Google + was introduced. At this point, Google really went to town pushing Authorship and expected everyone to jump on the bandwagon.
As we know now, this didn't happen and so on 28th August, 2014 Google announced the end of Authorship. Why did this happen and what does this mean for SEO?
A short history of Google Authorship
Google Authorship was created so that Google could link authors with their digital content. There had been so much 'spammy' content and quite literally 'spammy' websites around that Google had been doing everything it could to ensure that it only presented good quality web pages in the search engine results pages (serps).
Authorship was one way that Google could move further towards achieving this lofty goal. By voluntarily engaging in Google Authorship (by using the rel=author tags), content writers could, if their material was relevant to a searcher's query, be favourably ranked over non-Authored content. That was the theory anyway.
An added incentive was the inclusion of the authors, name, image and by-line to the serps. However, the uptake of Google + and Authorship has not been widely upheld within the internet community. A study in 2012 finding that less than one third of high ranking social media marketers actually used Google Authorship.
So earlier this year and quite out of the blue, Google announced that it would no longer include author images in the serps, the reason being that with the increase in mobile usage, these images took up too much valuable room on small screens. A fairly reasonable move, but one that was not well like by those actually using Authorship.
Then a few months later, in August this year they ended Google Authorship completely. You might still see the remnants of Authorship in the serps, but Google is no longer actively using this in their algorithms.
What this means for SEO
So what does all of this mean? Well apart from Google making changes so often to its algorithms that it makes our SEO heads spin, it is unlikely to actually make any difference. If you have been using Google Authorship, it is still wise to 'claim' authorship of your content. Why?
Well Google Rank still exists and you can see it in the serps. Google Rank is all about providing more value to searchers by giving links to content related to a searchers query. You will see this popping up every now and again in the serps. This is the in-depth article system which Matt Cutts has already said is being used in their ranking algorithms (until they change this as well?).
The take home message is to keep using SEO, continue to write good quality, engaging content and continue to add a by-line to your digital content. Authorship is just too useful a concept to be completely swept under the carpet and you can be sure that Google will be using some form of author and content matching in the future. It just makes common sense, as this is an easy way to demonstrate an author's authority within an industry.
For more information on SEO or for help designing your website, contact us on 02 8097 7957, email us at info@flowinteractive.com.au or complete our online enquiry form.