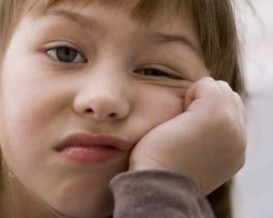 With the rapid and consistent growth in online shopping, physical businesses now more than ever need an effective marketing strategy that includes a workable online component. It is no longer good enough to just focus on print media, you need to build a solid reputation online and increase the awareness of your brand, within your online community.
To do this you need content – so let's take a look at the increasing importance of your online content to generating leads, and increasing your conversions and sales.
Is your content valuable?
Anyone can write content for their websites and social media networks. What you need to do is to create interesting and engaging content to share with your existing and potential customers. In other words - all of your online communications needs to be valuable to your audience, so valuable in fact that it becomes share worthy.
This value can be in the form of information, discount offers, reviews, competitions, education, training, etc.  The whole point is that your content is so engaging and interesting that people will want to share it with their friends and family.
With content that is sharable, you stand a much greater chance of promoting the awareness of your brand within the online community, than your competition.
An easy strategy for you to follow
You might have already heard about the importance of frequency when blogging or posting on your social media networks. An effective content marketing strategy however, involves more than just the frequency of your communications, it also requires substance.
So whatever content you are sharing with your audience, be it posts, twitters, blogs, emails or videos, make sure that every single piece of content is valuable to your readers. Remember the 80-20 rule of marketing – you want only 20% of your online communications to focus on your brand, the other 80% should be focused on adding value to your audience's lives.
This means that when you are creating your online content, be sure that no more than 20% of each post, video, email or blog promotes your company or discusses the features of your products or services, whilst the remaining 80%  of the content piece, focuses on promoting the benefits of your products or services.
One of the best ways to promote your products is to discuss their benefits, rather than their features. You might love the different features of your products and all the bells and whistles they come with, but it is how these features benefit your audience that will set them apart from the competition and sell your products.
To do this effectively you need to know and understand your customers. Who are they and why will your product or service help them? What problems will your products solve for them? Put yourself in their place and ask yourself – why would someone buy my product?
Then in your blogs, tweets, posts or videos be sure to focus on these benefits and show how your products can solve their problems by focusing on their benefits, not their features.
After all, if you do not engage and interest your online community, is there any real point in sharing your content?
If you want to chat about creating an effective online marketing strategy, about graphic design or redesigning your website, contact us on 02 8097 7957, email us at info@flowinteractive.com.au or complete our online enquiry form.