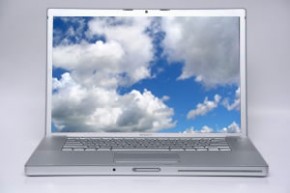 In today's business world there is a need for more technology solutions to support a workforce that is ever more mobile and geographically distributed. For small businesses this can present a real challenge from an IT perspective both in terms of implementation, support and management.
Cloud computing is a set of free or subscription-based services that can be delivered in real time over the Internet. Cloud computing encompasses a host of solutions such as Google Apps (Email, Documents etc), Custom Relationship Management, Email Marketing and file storage solutions (to name but a few) that can help businesses, especially small to medium sized to reduce costs and ease implementation and support issues. Take for instance the case of a small distribution company. By simply moving its business to the cloud offering email, customer relationship management and online ordering it can reduce costs required to install and maintain software and  hardware significantly.
For an average business owner, cloud based solutions and applications are much easer to set up or install and use than a host of other desktop or server based applications. Additionally, most do not even require any external IT support and are much more immune to accidents that may result in permanent loss of data! Business owners do need to maintain their client databases and transaction information, but it protects a business from the possibility they might lose valuable information forever, whilst also undergoing several days or weeks of business downtime.
One of the main benefits of the cloud is they can not only keep all their historical data and valuable information safe and secure but can also access it anytime, anywhere. The companies providing the cloud service look after secure and updates allowing your workforce to quickly and easily get on with their job wherever they are.
Robust businesses that want to operate efficiently and minimise risk of data loss or other factors that may cause business downtime should proactively seek cloud computing services.
Here is an overview of some popular cloud services currently on offer.
Google Apps is an integrated suite of products from Google which includes Google docs for spreadsheets, word processing, forms and presentations together with Gmail as well as Google Calendar that helps to keep all critical data in one place and make it accessible from any place, anytime. There are also a range of other tools which will all integrate into the one account including Google Analytics, Adwords and Webmaster Tools. Switching your corporate email to Gmail removed the need for expensive hardware, software and maintenance.
Online accounting tools such as Xero and Saasu which allow you to manage all of your accounting and invoicing through an elegant online interface. This also allows your accountant and book keeper to access the information remotely and even to be working on the information at the same time.
Online customer relationship management tools such as Salesforce and Zoho which allow you to store and manage your entire customer database and make this information accessible to your entire workforce wherever and whenever they need it.
Online marketing tools such as Campaign Monitor, Constant Contact and Mail Chimp which allow you to easily manage your email marketing campaigns through a friendly and simple interface combined with powerful functionality and reporting.
Online file storage and collaboration tools such as DropBox and YouSendIt which allow you to store your data online and easily share with other people within and outside of your organisation.
As we can see cloud computing has many benefits for small and medium sized business. It minimises your data management, IT maintenance, software and computing costs. Storing your files on a secure cloud-based service can free you from the worry of keeping data backups. It is quite easy to use and incredibly powerful. All you need is a computer or a Smartphone with an Internet connection and a browser to connect with your clients or colleagues located at different corners of the world and control your business in an effective manner.