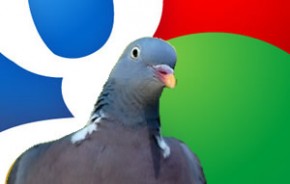 Google's Pigeon update, rolled out in July of this year, may well have negatively impacted your business, particularly if you rely heavily on local searches. This is because the Pigeon update focused on providing more relevant and accurate results in the search engine results pages (serps) for local searchers.
So if you have suffered because of the Pigeon update and your business has lost rankings, what can you do to improve the situation? And why did you lose rankings anyway?
Effects of the Pigeon update
No one really knows exactly what Google has done with this update, except that the calculations for local distances have changed. This has meant that some businesses have been dropped from local searches, but may or may not have retained their rankings and others who had never been included, are now showing up in the local searches.
To be honest it is all a bit confusing and only time will tell how successful this update really is to local searches. So what can you do to regain any rankings lost through this update?
Well you have to rely on your SEO in the following 3 ways:
Optimise your website: Make sure your SEO is up to date and that you have optimised your website for both the search engines and for people. Google appears to be leaning more heavily towards authority websites now, so make sure that your onsite and offsite SEO is up to scratch and encourage backlinks from authority sites to give your own site a boost.
Make use of local directories: Ensure that your business is listed in all of the local online directories and that your information and contact details are all correct. This will help keep you within the local search engine radius, because these local directories do not seem to have been negatively influenced by Pigeon.
Long tailed keywords: Optimise your website's content using long tailed keywords, which have lower competition than the broader exact matched keywords. So have your online marketing manager renew your keyword research, creating a new batch of long tailed keywords. Then refresh your content using these less competitive keywords.
Moving away from highly competitive keywords is a really good move for smaller businesses, because that allows you to pick up more of the customers who search with keyword phrases that have less volume and so are less competitive.
Regardless of the changes Google makes to its search engine algorithms, it is always important for you to be on top of your search engine optimisation and to write good quality and engaging content. If you can do this and become known as an expert in your specific area, you will naturally attract backlinks from other quality sites and over time, become known as an authority site.
Once you achieve this level, it doesn't really matter what Google does, because Google wants authority sites to rank well so it can present these high quality results to searchers. So forget all the hype over Google's seemingly constant tinkering with their algorithms and stay focused on creating a popular and informative website. That way, you will weather any storms (or any animal) that Google throws in your direction.
For more information on SEO or for help designing your website, contact us on 02 8097 7957, email us at info@flowinteractive.com.au or complete our online enquiry form.