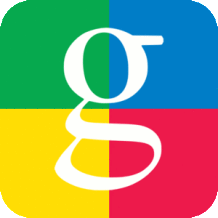 Google started out as a humble search engine but now offers an amazing array of tools and services, some well known and others not so. Many of their services can be a real benefit to business, offering a low cost, well supported way of gaining access to some powerful tools to help grow your business. so here is an overview of their top (and some not) services and how they can help your business.
Google Apps for Business
Google Apps for Business encompasses a range of services aimed at helping small to medium sized business leverage off of Google's technology and infrastructure to gain access to an extensive array of services that traditionally required expensive hardware setup and support or software costs.
Google Apps covers the following applications and services:
Gmail - Fully functional cloud based email
Calendar - Full featured calendar tool
Drive - Cloud based file storage
Docs - Word processing software
Sheets - Spreadsheet software
Slides - Presentation software
Sites - Website / Intranet builder
Hangouts - Video conferencing and collaboration tool
All of these services are "cloud" based, meaning they run on Google's servers. This allows any employee access to all of the services anytime from anywhere. No hardware, no software licences, no version, upgrade or incompatibility issues. Sound good? You bet, especially when it costs just $5 per month per user to access all of the above services!
Right now we are recommending all our clients that currently host their email through their website hosting to move over to Google Apps. Why? Well if your site goes down or the web host has issues your email stops working. Email is probably the most business critical function so having it running through Google Apps means it is running on the Google infrastructure resulting in a far more stable and reliable service.
Google Analytics
No doubt you have some form of Analytics running on your site. Google provides an analytics platform that has some serious functionality to help you understand what is happening on your website including:
Where people are coming from
What search terms they used to find you
Most visited pages
Visitor demographics (location, technology used etc)
Top entry and exit pages
How long they stayed on the site
How many pages on average are viewed per visit
+ a whole lot more!
If you are not running analytics on your site then you are missing out on essential information to help you understand what is working and what is not. Best of all Google Analytics is free!
Google Search
Well we had to mention this one! Getting in those first three results for your chosen keywords is the aim. Once you get there the first three results get a massive 60% of the clicks for any entered term and can send significant traffic to your site.
On the other side the depth of content and knowledge that Google offers through search now means business does not necessarily have to invest in expensive documentation or manuals as much of the information is accessible online and searchable through Google.
Google have also implemented some interesting tools and features into their search product:
Unit conversion - type 10 AUD to USD into the search bar and you will get an answer as well as a tool to enter and select currencies to convert along with a historical graph. This works for most types of units you wish to convert (length, volume, temperature etc).
Calculator - Google has a built in calculator function allowing you to enter calculations which it will then show the result for along with a full calculator for further work.
Weather - simply type weather <location> to get a full weather report widget covering the next 10 days.
Other things that are built into search include:
Stock quotes
World time
Sports scores
Sunrise & Sunset
Book search
Dictionary definitions
Synonym search
Local search
Movie times
Google AdWords
Google Adwords provides an advertising platform that allows businesses to create very targeted adverts that display in the Gooogle search results. Often the top three results (highlighted in yellow) and all the adverts down the side are all "paid" adverts.
You create an advert and choose which keywords and phrases you want the advert to display for. You then select a Cost per Click (CPC) you are willing to pay for each time someone clicks on your advert.
This can be a very effective marketing strategy so long as you know what you are doing. By ensuring your advert only displays to people that are looking for your product and services it can be a very powerful and immediate way to drive traffic to your website.
Google Maps
One of the best online map tools around. Google Maps offers the ability for you to embed basic maps of your location into your website through to a fully featured application programming interface (API) allowing you to create complex maps with overlaid data which can be used for many business purposes including store locators, coverage maps, service areas and data visualisation.
Google+
Google's latest venture into the social world Google+ offers you the ability to post and share information with your friends and colleagues. Based on on the concept of 'Circles' you can create different circles to add different people to. Google+ also allows you to create a business page and to post information as the business.
Google+ profiles can be linked to your website, providing the small photo next to your search listing that you may have seen in some search results. You can also link your business profiles which Google have hinted may start to show in related searches. They have also hinted that linked websites may start to get some preferential treatment in the search results.
Blogger
Google purchased the Blogger platform in 2003 and made it free for everyone. This is a comprehensive platform allowing you to create and publish your own blog.
YouTube
Yep YouTube is owned by Google. They purchased the platform in 2006. YouTube offers business the ability to publish informational, promotional and just about every other type of video to the masses. Currently over 100 hours of video is uploaded to YouTube every MINUTE!
Google Translate
Google offers a very easy to use translation tool which can event detect the language you have entered. Great for quick translations of text from your foreign clients.