Flow Interactive has just launched a three language multi-lingual site for a Sydney based tour company utlising the amazing SideClick platform.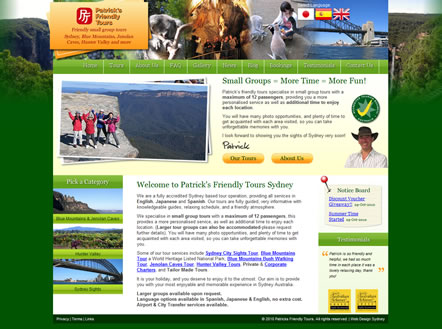 The site showcases the flexibility of the SideClick platform and it's ability to support complex site requirements.This site is available in English, Spanish and Japanese.
Patrick's Friendly Tours needed an integrated system to help them market the business and manage their tour bookings and enquiries in one central location - perfect for SideClick!
The site includes the following functionality:
Content Managed site
Blogging Component
Secure Zones
Secure Booking Forms
Gallery Component
Announcements Component
Customised language templates
Customised system messages and emails
Customised customer relationship management workflows and database